Driving Brand Growth
Developing Consistent Creative Experiences for Your Brand with Anton Borkel
S1E12
27:33
April 13th 2021
What do Elizabeth Harmon (the Queen's Gambit), brain surgeons, NBA players, and eSports pros all have in common? You'll have to watch this episode to find out.
We had the pleasure of sitting down with Anton Borkel, Principal Marketing Creative Director on League of Legends and Wild Rift for Riot Games.
We covered a lot of ground, including how passionate gamers are and how valuable it is to put yourself in their shoes when developing creative and marketing content. It's rare to find an industry where your audience wants to express themselves through forms of competition, cosplay, fanart, and high engagement on content. Their goal is always to reward that passion with creative product experiences.
Tapping into that passion from the players has become a North Star for their team.
In this episode, Anton shares what it's like keeping up with demand in a high-growth industry and being pushed into hyper-mode by a global pandemic. He also discussed how putting yourself in the player's seat, gives you an entirely different appreciation for the game.
In this episode, you'll also hear us talk about:
🍋 How Riot's relationship with the players drives their success.
🍋 The key to creating marketing that enhances the game - and never feels like marketing.
🍋 Staying connected with your team and your audience when in-person isn't an option.
🍋 What Elizabeth Harmon (the Queen's Gambit), brain surgeons, NBA players, and eSports pros all have in common - besides incredible stamina.
🍋 The responsibility that goes with creating a brand your fans feel ownership of.
At the end of the day, Anton brings all that together with a goal of creating experiences and events that surprise and delight players while staying true to the core DNA of the games.
If you're looking to play your best game, I guarantee there's something in this episode for you.
Whether you're a gamer or not.
If you enjoy the episode be sure to like & subscribe! And if you're looking for more of our kick-ass content, check it out below.
🍋 Trevor Dudeck's LinkedIn profile: https://www.linkedin.com/in/trevordudeck/
🍋 Lemonade's LinkedIn page: https://www.linkedin.com/company/lemonadetheagency/
🍋 Lemonade's Instagram profile: https://www.instagram.com/lemonadecreates/
🍋 Lemonade's Facebook page: https://www.facebook.com/lemonadecreates
🍋 Lemonade's Twitter account: https://twitter.com/lemonadecreates
Driving Brand Growth
Nobody has time for bland marketing.
It needs to be energizing and refreshing. 
Just like a glass of Lemonade on a hot summer night.
Welcome to our new podcast Driving Brand Growth. It's the second offering from our popular Insights Series on the Lemonade Originals YouTube channel.
Driving Brand Growth is a place where:
Savvy marketers come to find stories.
Advertising veterans share their experiences.
And gurus and beginners alike can share a laugh or two.
As a team with a love for Storytelling, Content, and Marketing Strategy, we invite fellow professionals from across the industry to join us on the show to share their wisdom and their passion for the work we do.
Grab an episode on the go to learn about upcoming trends and tactics. These will help broaden your mindset, and grow your brand. 
All you have to do is hit play.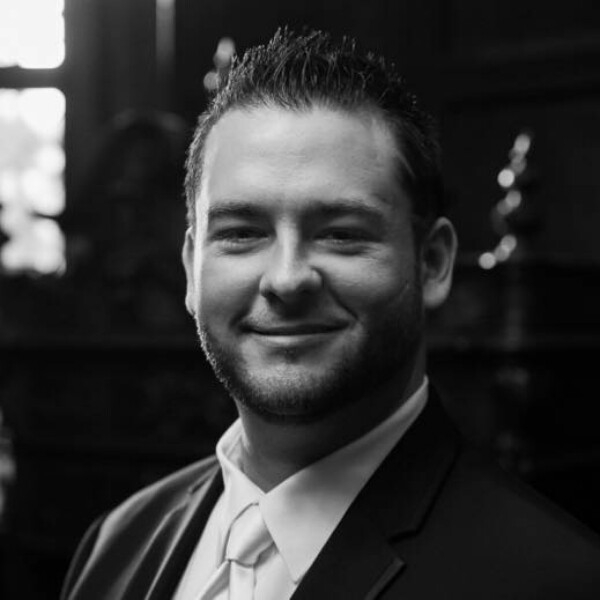 As a savvy marketer, you know that your competitors invest heavily in content marketing.
And, not just because it makes them look good or feel good ;).
They do it because content marketing is 62% less expensive than outbound while generating 200% more leads. (Source: Content Marketing Institute)
Content is uniquely effective, but it can be overwhelming. Believe me, I know.
I've had to hone new content marketing skills, study an emerging platform and curate booming influencers on a daily basis.
If you're not a marketing agency or a creative shop, trying to keep up gets discouraging. Even Google outsources.
Most companies' Content Team consists of just a few Creatives. Better than nothing, but unscalable. Don't fall for the "in-house content trap".
Lemonade helps you scale by increasing your creative and marketing bandwidth.
You have to go the extra mile.
That's why I insist on strategy and discovery consultations before any engagement and why I swim laps at 6 AM every morning. Apart from my family, nothing fuels me like telling a good story and delivering results that impact brand and business goals.
Many agencies can talk shop but fail to deliver meaningful results and engagement.
To stay focused on your bottom line, Lemonade has built a process to measure, analyze, and guarantee results.
In 2019, you need a content strategy that includes:
- Awe-inspiring videos, pictures, and design
- A distribution and performance strategy
- Community building
We provide that, and so much more.