Driving Brand Growth
Is It Time to Consider a Fractional CMO with Roshni Wijayasinha
S1E6
33:52
October 22nd 2020
Startups and small businesses can't always afford a CMO, and it's up to founders and CEOs to fill in the gaps.
But what does that cost the company? Can a young business afford distracted leadership? Can you put a value on outsourcing the right expertise?
Roshni Wijayasinha knew finance wasn't for her. She tried sales, but in the end, excelled in marketing. She leveraged her creative skills and made an impact at large tech giants, Sony and Microsoft. Later, she took on several leadership roles but gave up her CMO position at Foxquilt to found her own agency.
Today at Prosh Marketing, Roshni's aim is to apply the lessons she's learned throughout her career. She offers services to startups and SMBs using a fractional CMO model.
Trevor & Roshni talk about flexibility and cross-functionality in marketing.
They draw on the pandemic to demonstrate how businesses can use changes in consumer behavior as opportunities to re-address their value propositions and pivot into new spaces.
🍋 How can you connect with the consumer in an authentic way?
🍋 How can you give the consumer the attention they are looking for?
Roshni's fractional CMO model offers startups and SMBs full marketing services but at a fraction of the cost of an in-house team.
But how do you know it's time to outsource? Roshni first:
🍋 Evaluates a team's structure and core values, and then
🍋 Evaluates what skills will be needed to execute a strategy.
Our guest tells us that leveraging experts in your community means faster, better results. But only if they're able to incorporate your company's values into their work.
Learn how re-evaluating your marketing strategy can push your business in the right direction.
Just hit play.
And if you still can't get enough of our content, click one of the links for more:
🍋 Trevor Dudeck's LinkedIn profile: https://www.linkedin.com/in/trevordudeck/
🍋 Lemonade's LinkedIn page: https://www.linkedin.com/company/lemonadetheagency/
🍋 Lemonade's Instagram profile: https://www.instagram.com/lemonadecreates/
🍋 Lemonade's Facebook page: https://www.facebook.com/lemonadecreates
🍋 Lemonade's Twitter account: https://twitter.com/lemonadecreates
Driving Brand Growth
Nobody has time for bland marketing.
It needs to be energizing and refreshing. 
Just like a glass of Lemonade on a hot summer night.
Welcome to our new podcast Driving Brand Growth. It's the second offering from our popular Insights Series on the Lemonade Originals YouTube channel.
Driving Brand Growth is a place where:
Savvy marketers come to find stories.
Advertising veterans share their experiences.
And gurus and beginners alike can share a laugh or two.
As a team with a love for Storytelling, Content, and Marketing Strategy, we invite fellow professionals from across the industry to join us on the show to share their wisdom and their passion for the work we do.
Grab an episode on the go to learn about upcoming trends and tactics. These will help broaden your mindset, and grow your brand. 
All you have to do is hit play.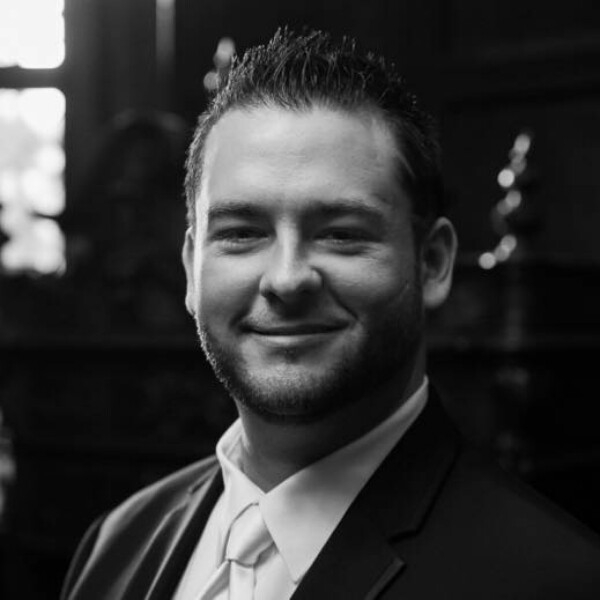 As a savvy marketer, you know that your competitors invest heavily in content marketing.
And, not just because it makes them look good or feel good ;).
They do it because content marketing is 62% less expensive than outbound while generating 200% more leads. (Source: Content Marketing Institute)
Content is uniquely effective, but it can be overwhelming. Believe me, I know.
I've had to hone new content marketing skills, study an emerging platform and curate booming influencers on a daily basis.
If you're not a marketing agency or a creative shop, trying to keep up gets discouraging. Even Google outsources.
Most companies' Content Team consists of just a few Creatives. Better than nothing, but unscalable. Don't fall for the "in-house content trap".
Lemonade helps you scale by increasing your creative and marketing bandwidth.
You have to go the extra mile.
That's why I insist on strategy and discovery consultations before any engagement and why I swim laps at 6 AM every morning. Apart from my family, nothing fuels me like telling a good story and delivering results that impact brand and business goals.
Many agencies can talk shop but fail to deliver meaningful results and engagement.
To stay focused on your bottom line, Lemonade has built a process to measure, analyze, and guarantee results.
In 2019, you need a content strategy that includes:
- Awe-inspiring videos, pictures, and design
- A distribution and performance strategy
- Community building
We provide that, and so much more.